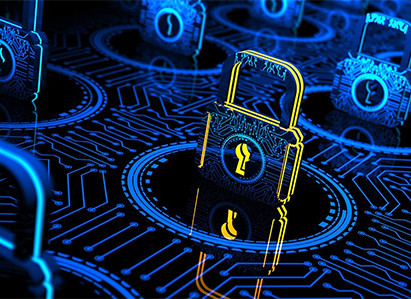 5 CYBER SECURITY STARTUPS TO WATCH OUT FOR
The accelerated development of technology, fast-growing penetration rates of the internet and digital transformation of the world have had several implications:
There are several organizations that are expanding their business online while there is also a rapidly growing number of online-only businesses.
Organizations are adopting digital transformation and tech tools for their internal functions.
There is an emerging gig economy and growing remote worker base.
With cheaper mobile-data and increasing bandwidth, people are consuming the internet more.
Therefore, several quintillions of data are generated every year by individuals and enterprises alike. Data has become the new oil with cyber-attackers trying to leverage technology to find new and innovative ways to breach networks, attack systems and gain access to data. The impact of cyber security attacks and data breaches is severe, not just monetarily but in terms of loss of brand reputation, goodwill and customers as well. The same has been observed with the major data breaches into global tech giants like Yahoo, Facebook, etc. and other big players like Marriott International, Panera Bread, Exactis, etc. While these bigger players have the resources – financial, technical, infrastructural and legal – to relatively easily recuperate from such attacks, several smaller firms are forced to shut down as they do not have the resources to rebuild their infrastructure or win back user trust.
As a result, there is a growing awareness among organizations about the need for proactive and strong cyber security solutions and sound strategies to prevent attacks or immensely minimize their impact. Accordingly, there is a rising flow of investments into this space and a rapidly increasing number of cyber security startups across the globe. There are over 3000 cyber security startups across the globe today, trying to change the way organizations of all kinds and sizes look at cyber security.
Cyber security space in India
There has been an exponential growth in the number of cyber security startups and the quantum of investments in such startups in India over the past 5-6 years. From 15 startups/ enterprises and USD 1 million investments in 2012, the numbers have risen to over 20 startups and over USD 100 million in 2017. The industry will soon become a billion-dollar industry in India. Early Indian players in this space such as Innefu Labs and Indusface, which were started in 2011, have grown into global players with a global clientele. One of the major reasons for the exponential growth of startups and investments has been the availability and growing base of IT, security and engineering talent in the country.
5 cyber security startups to watch out for
Lucideus
Founded in 2012 by Saket Modi, Rahul Tyagi and Vidit Baxi, Lucideus was incubated out of IIT Bombay. They build and develop cutting-edge information security services and AI-ML enabled platforms to enterprises across the globe to enable them to proactively secure, continuously monitor and effectively respond to cyber-threats and mitigate cyber-attacks. They enable business leaders to make cyber security a priority and make informed business decisions about security risks.
Lucideus is currently serving over 150 clients across 16 countries located in 5 continents. The startup has raised funding from angel investors like Rajan Anandan, Kulmeet Bawa, Govind Rajan, Jonathan Boutelle, etc. In 2018, it received USD 5 million from JC2 Venture Firms. Lucideus envisions to reach a position where the revenue from India will only be 11% of its total global revenue.
Sequretek
Founded in 2013 in Mumbai by Anand Naik and Pankit Desai, Sequretek is a cyber security startup that aims to simplify security for enterprises and equip them with AI and ML driven security tools and solutions and full enterprise visibility to be armed against all threats – known and unknown. They have expertise in a range of domains including BFSI, e-commerce, retail, healthcare, insurance, entertainment, manufacturing, etc.
Sequretek currently serves over 60 clients and has raised funding of USD 4 million from its existing investors Gujarat Venture Finance Ltd. and Unicorn India Ventures in a bridge funding round. It is gearing up for Series A funding round in the coming months. Sequretek launched its US operations recently and is looking to expand further in the North American market while also scaling up in the Indian market.
Securitybulls
Founded by Geet Vaishnav and Prateek Sharma in Indore in 2016, Securitybulls is a startup that offers encyclopedic pen-testing, IT security assessments and infrastructure security services to analyze the client company's digital assets from the cyber-attackers' point of view, assess their security risk posture and provide a remediation blueprint to help enhance their client's cyber security strategies. It combines the power of digitization and automation with the expertise and intelligence of security experts in its customized solutions.
Securitybulls has grown from strength-to-strength despite facing several challenges in starting up and scaling in a Tier I city. They are serving clients across the Americas, Asia and Europe and have worked with global giants like Google, Microsoft, Adobe and Twitter. This startup is working on AI-based smart contract code review platform for the Blockchain space and an AI-based web vulnerability scanner that can spot business logic flaws as well.
Seconize
Founded in 2017 by Sashank Dara and Chethan Anand, Seconize is a Bangalore-based cyber security startup offering cloud-based, AI/ML-enabled, automated security solutions to enterprises that are embracing digitization. These solutions enable enterprises to de-risk themselves in a cohesive, continuous and consistent manner through proactive risk assessment, identification, remediation and management across all IT assets with real-time risk posture and zero human error. Their solution automates the analysis of gaps in the regional and global regulatory and compliance requirements.
The startup aims to disrupt and revolutionize the enterprise IT risk assessment market and is steadily progressing towards this goal. It is supported by NASSCOM 10,000 Startups, CYLON labs and the Singapore-based cyber security enterprise hub – ICE71's (Innovation Cybersecurity Ecosystem at BLOCK71) accelerator programme. It is recognized by the Data Security Council of India. With support from Singtel (telecom major in Singapore) and NUS enterprise, Seconize is looking to expand its operations in the Asia Pacific and has accordingly, set up an office in Singapore.
Lakshya Cybersecurity Labs
Lakshya Cybersecurity Labs was founded in 2017 by Premchand Kurup and Pradeep Menon in Coimbatore. This next-gen startup, founded by experienced technologists and researchers, partners with futuristic enterprises to provide customized and contextual security solutions and programs. They offer consulting, security research, outsourcing and education solutions to clients. Lakshya Cybersecurity Labs aims to detect and intercept cyber-attacks before they can take place and provide 360-degree protection to all their digital assets.
Recently, Lakshya Cybersecurity Labs was acquired by Copenhagen-based Zacco, an intellectual property giant in Europe to integrate into its R&D Centre in India. The acquisition is a result of the expertise the startup has in across domains like banking, financial services, insurance, aviation, manufacturing, government, etc. and its niche work in IP, compliance and cyber security. The startup is looking to revolutionize cyber security strategies and operations of global enterprises, powered by Zacco.
With their disruptive ideas and use of next-gen technology, it will be interesting to see where these 5 cyber security startups go from here.