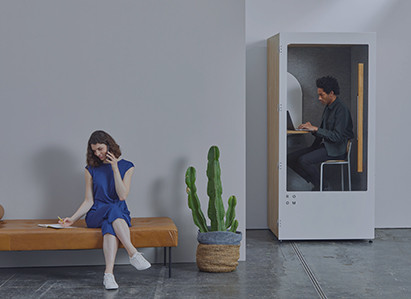 Building A Functional & Successful Startup with A Remote Team
The advent and accelerated development of technology are transforming and completely revolutionizing the world of work and business. One of the central shifts that technology has enabled is to unshackle work from the bounds of geography, physical locations and office premises. By enabling the creation of virtual workspaces, technology is allowing businesses to source the right and best-fitting talent from anywhere across the globe and effectively manage these globally dispersed teams. WorkTech is enabling businesses to provide options such as flexi-timings, remote work, work from home, etc. and thereby, offer the much-needed flexibility, work-life balance to their employees and enhanced experiences to employees. These tech-powered pivotal changes in the world of work and business are extremely beneficial to startups.
WorkTech, Remote Work and Startups
In the face of the widening skill gap and talent crunch, startups often find it extremely challenging to find the right talent that best fits their company culture and skill needs. The main reason being their inability to pay lavish remunerative packages and tough competition from bigger players for the limited pool of talent.
Technology-powered work environments and remote work options are empowering startups to source talent from across the globe; they need not choose from a pool of not-so-desirable candidates who were not picked by the corporates. Remote work removes the need for swanky offices and installations and minimizes the operational costs and overheads of running huge offices. The frugal resources can, in turn, be invested in WorkTech and sourcing the right candidates, wherever they are across the globe. Accordingly, startups across the globe are building fully or semi-remote teams.
There are challenges in managing remote teams. These challenges, if unaddressed, will lead to dysfunctional teams and will adversely affect work.
How to build a functional and successful startup with a remote team?
Hiring right is key:
Considering the flexibility, work-life balance and other benefits that remote work offers, there are many takers to join the remote teams. However, not everyone will suit your talent needs and be a fit for your company culture. So, have a well-thought hiring plan and strategies and build in means to verify the qualitative and behavioral aspects of an individual before hiring them. In essence, choose wisely and build the right team.
Here are some key pointers to consider while hiring a candidate:
Find self-motivated and disciplined individuals. While you can provide real-time feedback, check on individuals from time to time and provide necessary guidance and direction, it is not possible to constantly motivate and engage them, unlike regular offices. So, hire doers who do not need constant pushing and direction.
Hire individuals you can trust and depend upon. In the agile startup world, there is little time and space for you to keep worrying about teammates constantly. Always hire people you can trust for your remote teams. Trust the people once they have been hired (and refrain from constantly interfering with their work).
Hire people who understand your workplace culture and who are ok to not have a social workplace. Not every individual will be able to cope without a social environment and support system.
Create set procedures for quality, execution and accountability:
By formulating set procedures for quality, execution and accountability, you can minimize confusion within your remote team and ensure seamless functioning. The quality standards need to be laid down well before a project or task starts so that all those involved know what the expectations are and what they need to accomplish. It is useful to create checklists for each task and monitor progress. Leverage time-tracking tools to monitor how each employee uses their time.
Accountability needs to be part of your work culture. Each team member needs to know how workflows within the company, who reports to whom, who is accountable to whom, etc. Clearly communicate how work has been delegated to all parties involved. There need to be clear rules/ guidelines about reporting and documentation – its content, frequency and nature. For instance, a remote team of X company requires each of the team members to share a weekly report every Monday with key metrics and highlights from the previous week and goals for the current week. They follow it up with company-wide Tuesday briefing on video conference to discuss the reports and goals. The company also does cross-functional one-on-one calls and requires every team member to give a monthly report too.
Leverage WorkTech tools for better collaboration:
There is a wide range of WorkTech tools – open source, paid and freemium ones – available in the market to nurture collaboration amongst remote teams. Leverage the right tools for seamless collaboration and co-working. Ensure that the tools are hassle-free and simple, freeing up employee bandwidth from grunt work and enabling them to focus on the core business. Do not overcomplicate things with too many tools; it will be counterproductive.
Communication and transparency are key
Remote teams seldom meet their co-workers in person. So, open communication channels, effective multi-way communication and transparency are key for remote teams to build trust among the globally dispersed employees and create a feeling of oneness among them. These communication channels should empower employees to quickly and seamlessly communicate with their teammates situated elsewhere. Also, encourage employees to respond quickly to emails and messages to avoid miscommunications and untoward consequences.
Develop a mechanism for instant feedback from both ends:
Providing instant, real-time feedback to remote employees goes a long way in keeping them actively engaged and motivated. Positive feedback on work well done and recognition in meetings are as important as constructive criticism for shoddy work. Do not rely on annual engagement surveys and performance assessments alone to provide feedback. Conversely, be open to feedback from your employees. Create platforms for them to give feedback and use the insights to proactively and responsively take remedial measures.
Include social tools:
Leverage some social tools as well for your remote team to build strong social bonds despite the physical distance.
Meet the team in person at least once a year:
It is important to meet the entire remote team in person before starting work as it helps improve the team dynamics and foster trust. It is also beneficial to meet the team in person once a year to strengthen team dynamics.
Use these guidelines to build a functional and successful remote team for your startup, fuel efficiency, productivity and effectiveness and drive business outcomes.