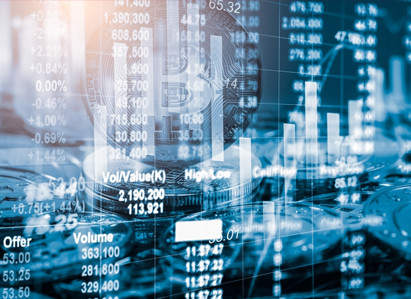 Creating a Conducive Ecosystem for the FinTech Sector to Thrive: Open Innovation Programs – Part 2
This is the second of a 2-part blog series covering the discussions between BFSI Industry Leaders and Startup Founders under the aegis of NASSCOM's 10000 Startups initiative. You can view the first part here.
The new wave of technologies has encouraged alternate practices driving operational efficiency, reduced manual intervention, heightened automation, etc. In such a scenario, BFSI firms would have to continuously keep rebuilding, reskilling and strategizing just to sustain their business. The BFSI segment has been engaging in Open Innovation programs in a bid to maintain their edge in a more competitive era.
Open innovation in BFSI domain: Current status and mandate of engagement with startups
Organizations have created necessary connects between startups, ecosystem players (crowdsourcing initiatives, open innovation brokers, etc.) and academia
Some organizations have a mandate for open innovation and also on how to engage with startups and effectively incorporate them into the organization's ecosystem. Some have created SandBox environments while some have research labs in prestigious academic institutions like IITs
Some players have internal (employees and internal teams to promote intrapreneurship) and external (for existing startups, students, researchers, etc.) startup innovation/ incubation/ acceleration programs. Some large organizations have global programs too

The objective of internal programs is to address burning business issues through creative problem-solving, creating several prototypes, testing them and incorporating successful use-cases into the functioning of the business
e.g.: Through such an initiative, one of the global BFSI sector players launched a chatbot that is enhancing overall customer experience through improved responsiveness and higher levels of customer engagement
The objective for external hackathons, acceleration and incubation programs is to get fresh and innovative perspectives to hack difficult problems and create agile infrastructure. In the Payments sector, many Indian innovations are revolutionizing the global space
e.g.: One of the mature stage players has successfully built a database of startups working in the BFSI domain, sent out over 300-400 proposals and evaluated go to market perspective of >2,500 startups. This player has developed different models based on engagement, investing in some, incorporating some into its own architecture and so on
Some of the Indian banks are collaborating with startups for their rural outreach program

Generally, IP remains with the startups and there was a consensus among the Roundtable session participants that the IP negotiations with startups are faster and so work can be expedited
Key challenges in innovation programs: Corporate perspective
The most critical challenge while working with startups and innovators is data security:

BFSI firms and other big players value information and data security & confidentiality of customers. Any data breaches will have a huge impact on their finances and brand reputation. So, "how and how much data to share" is a big challenge
Clear policies and mandates need to be established on information sharing with startups

Risk is a big factor while making investments in innovation projects of external parties. Organizations are constantly looking for ways to de-risk themselves:

Need an in-depth understanding of the innovation and its use-cases. Thereafter, necessary customizations need to be made and pilots completed before presenting it to customers
It is important to analyse the needs of the customers and how the innovation is going to affect Customer Experience before launching the product/ service. It is equally important to prepare customers for it

Creating an internal ecosystem for startups is another major challenge. The startups tend to face friction from the employee-end, business leaders-end and process-end.

Organizations must remember that it is not possible to get everything done internally and must work towards changing the mindsets of the business leaders and employees. Silos must be broken in information-sharing and sharing of use-cases, and frictions addressed in engaging with startups and integrating their solutions. A little push and trust-building are essential
Organizations must allocate budgets for startups and startup engagement even while promoting intrapreneurship

There is no single decision-maker in most companies; it is usually a joint decision of different heads in the organization. This process takes time and startups are not willing to wait patiently; they prefer to go elsewhere and grow their business
Intra-bank operations in Indian banks are very different and startups often do not understand these and the processes. Banks need to create a consortium like in the US and other countries and enable startups to understand how banks function and the complex topics about the BFSI sector
Expectations from the startups to make the engagement better: The corporate perspective
Startups need to pitch their ideas better and be clear in their presentation about the business use-case, answering the 'why' question effectively and being specific about the resources they seek. They also need to have a willingness to pivot for a more engaging relationship. Mentoring support is essential in this regard to startups
Support models are essential and when they do not have them, they are bound to fail. They must understand that banks and financial institutions need support systems that are scalable
Need to build a model in India that incorporates best practices from other Indian industries
Regulatory framework in India: Challenges and opportunities
A slow rate of innovation in the BFSI industry prevails due to the regulatory frameworks and many potent ideas get scrapped as a result. There is a need to keep pace with changing policies
There is a need to work with RBI/financial regulators to educate them and to get ideas validated by raising awareness on the new and disruptive ideas. It enables regulators to anticipate new trends and promotes pro-active policy-making. This creates a good base to then actually spend money on startups by limiting the regulatory risks
It is equally important to help startups understand regulations in foreign countries for which they are creating solutions. This helps in reducing costs and risk of failure
Relevant NASSCOM reports: