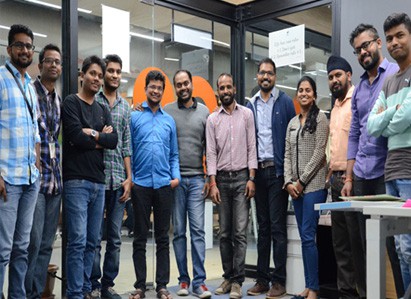 Paymatrix: A Rewarding Bridge between the Tenants and Landlords
Whether we're landlords or tenants, we all know how important it is to maintain a cordial relationship with the other party. One thing that often creates ripples in this relationship is rent.

There are many issues that make rent the bone of contention between the tenant and the landlord. Sometimes the tenant forgets the due date, sometimes he's facing a cash crunch, and sometimes he's is not able to arrange for the huge deposits required at the time of agreement.

Of course, it is not only the tenant who is always at fault. Often times the landlords also play truant, especially when cash transactions are involved. Sometimes they are not available to take the payment, at other times they might ask for an advance payment or delay final settlement of deposit when the lease ends.

Dealing with these issues takes up a lot of time, leads to unnecessary delays in the process, and can be mentally emotionally draining.

Keeping all these issues in mind and backed by primary research conducted with a set of 2800 respondents, Mukesh Chandra Anchuri, Anusha Kurupathi Parambil, and Muralidhar Nayak Guguloth, founded Paymatrix in November 2015.

Their initial research revealed that most tenants and landlords were looking for a system to manage rental payments/receipts. Additionally, the tenants were also looking for a solution to avail of credit for large one-time payments.

A digital rent management system, Paymatrix is looking to disrupt a USD 4 billion rental property market by resolving the pain-points of tenants and landlords by formalizing and organizing the rent management system in the country.

Currently, incubated at T-Hub, an incubator run by the Telangana Government, and a part of NASSCOM 10000 Start ups program, this innovative platform is providing a solution to one of our basic but important problems. It is also a part of the five companies chosen by Axis Bank for its Thought Factory program. Paymatrix is working with Axis Bank on creating credit products for rent management. They also got a "start ups to watch out" mention and 'Best Early-stage Consumer Start up Award' during the HYSEA Awards ceremony held in Hyderabad in 2017 and also received 'Telangana Formation day award 2017'.
How Does It Work?
Unlike the problem it is resolving, the Paymatrix platform is easy to understand and use.

The tenants can start the using the system by signing up and completing a few formalities.
Sign up using a valid mobile number and email id
Undergo a KYC check
Provide the bank account details of the landlord
Select the payment method
Start using Paymatrix to pay rent
Generate rent receipts
Earn cash back and rewards on rent payment
On the other hand, the landlords have the following benefits
Managing rent from multiple properties
Get help in preparing documentation for the lease
Avail of lease rental discounting
Get property insurance
Get Background check on potential tenants
Apart from making managing rent easy, Paymatrix also provides various online payment options like – credit card, debit card, online banking, wallet, and UPI, to the tenants. Along with making payment easy, it also helps arrange for a short term loan from partner banks at an interest of 11-16% during the times of cash crunch and an EMI option for the credit card.
The Customer Base
Paymatrix currently caters to 6000 [Can we get an updated number]landlords and tenants, has more than 2500 [Updated number??]properties registered on the platform, and its services are available in more than 10 cities.
The Business Model
Like its platform, Paymatrix works on a simple business model. The platform offers a free package and a paid package. Part of its earnings come from the convenience charge of 1.5-2.5% for the transactions carried out and for value-added services like tenant screening and creating rental agreements. Paymatrix also offers B2B services where it manages the collection and payment for PGs/Hostels, Co-working spaces and businesses in the real estate industry.
Funding and Steps Forward
In 2016, Paymatrix raised an equity funding of USD 40,000 from Xceed Consulting. They are currently seeking investors for a funding of USD 500,000 for expansion in India and to a chart an entry in international markets like UAE and Singapore among others.

The Paymatrix team is aiming at achieving a turnover of USD 20 million in the next one year, a target customer base of 100,000 , and a presence in 17+cities.

Learn more about the digital rent management platform here.