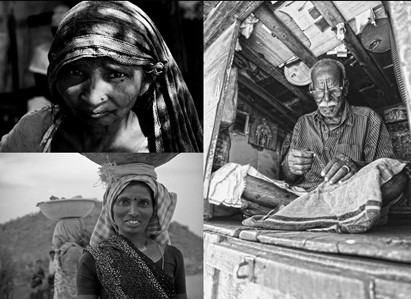 Solving for India and Creating Social Impact at Scale: Social Tech Entrepreneurship in India
India is soon entering the demographic window where the proportion of the working age population will far exceed the dependent population. If we can leverage the demographic dividend effectively, the country will forge ahead on the path of economic development and prosperity for all. If not, there are negative impacts to the demographic window.
To effectively leverage the demographic dividend, we need to prepare our present and future generations for it with the wherewithal to be most productive. This means solving the social problems facing the country now and fast. However, the growing population and vast and varied landscape have accentuated the challenges in solving the myriad social problems, especially the harder ones in the remotest of regions. This has stressed upon the need for new and innovative solutions and technology that can help scale up and expedite the social impact.
This is where the fast-growing set of social tech entrepreneurs come into the picture. They have used technology and digital transformation to build business models that are economically viable and socially impactful. These social entrepreneurs and startups are seeing scalable opportunities and gaps and capitalizing on them to create social impact at scale while remaining profitable.
India has over 400 social impact startups and the number is growing fast. These startups have started to receive global attention and investments from big corporate players and investors from India and across the globe. Apart from the inflow of investments, social tech entrepreneurship in India is thriving in India also owing to the increasing Government initiatives in the area, easing of regulations and the development of a strong ecosystem and conducive environment for social tech enterprises with mentoring, coaching and other support from experienced players and third-party enablers like NASSCOM 10,000 Startups. The other major reason for the growth of social tech startups is the growing mobile phone user base and the deeper penetration of the internet.
Social tech enterprises operate in several sub-sectors offering unique solutions that leverage technology in order to touch millions of lives. Let us explore some of the sub-sectors in detail.
HealthTech
The healthcare sector in India has not been able to fully serve the low resource as well as remote communities spread across the vast expanse of the country resulting in higher mortality and morbidity rates. Social tech startups operating in the HealthTech space have developed a wide array of innovative solutions to the pressing problems occupying the healthcare sector ranging from access, affordability and quality to improving accuracy, speed and efficiency of service delivery. However, the scope of their work and solutions often remains limited to primary care, diagnosis and screening among others. The reason is attributed to a lack of healthcare experts and the lack of collaboration between startups and available experts.
Having said this, there are number of social impact startups in the HealthTech space that are working towards bridging the gap between medical practitioners and end-users, early detection, improving well-being and tracking health related needs. Here are a few notable players in this space.
iKure Techsoft uses its Wireless Health Incident Monitoring System (WHIMS) software to maintain a cloud-based database on patient history and centrally monitor doctors, attendance, treatment prescribed, pharmacy stocks (to ensure accredited medicines are stocked in the pharmacies) at the Rural health centers established by the enterprise. The software helps ensure that there is always a doctor present in rural health. The enterprise which had 1 rural center in West Bengal in 2012 is currently offering top-notch and affordable healthcare access to over 5.5 million people in 2300 villages across West Bengal, Karnataka and Odisha.
Early detection of preventable blindness can save several thousand people from the social, economic and emotional impact of blindness. Considering there is only 1 ophthalmologist in the country for every 60,000-65,000 people, the founder of Forus Health understood that rural India was practically deprived of early detection. This social enterprise developed portable retinal eye imaging devices that can be used easily even by someone who is only class 10-educated. The enterprise has served 2 million people in 25 countries and has raised $13 million so far.
Chikitsak is a HealthTech enterprise leveraging technology to create portable, easy-to-use and cost-effective medical screening device that can be used by low skilled healthcare professionals. The screenings can be provided at home to the patients and it costs less than Rs.200. All of the patients' medical records are stored in a cloud based EMR system, leaving little room for human error.
Niramai (Non-Invasive Risk Assessment with Machine Intelligence) has developed a low-cost, safe, non-contact and radiation-free breast cancer screening software for early detection of signs of breast cancer using thermal imaging and cloud-hosted analytics solutions. The scanning can be done in Rs. 1000 or less making it affordable and accessible to rural areas and to low resource communities. The enterprise has raised capital of over $7 million so far and has 10 patents in its name.
Maatritva has developed a mobile app for midwives to screen pregnant women in rural areas and identify and track high-risk pregnancies. The app has helped reduce maternal mortality in the Nashik Region by screening 13,000 pregnant women so far.
Neo-natal hypothermia causes 1/3rd of the infant mortality in the country. However, with understaffed hospitals and unaware parents, temperature monitoring is not a prevalent practice. Bempu's TempWatch monitors the child's temperature continuously and alerts the parents when the temperature falls so they can provide skin-to-skin warming. The main challenge with the TempWatch has been the cost of the band which makes it unaffordable to many rural households. The company is working on ways to collaborate with the Government and improve its affordability factor.
CleanTech/ Clean Energy
The massive and damaging social and economic impacts of rising carbon emissions and climate change have underscored the pressing need for sustainable development and leaving behind a healthy planet for future generations. On the other end of the spectrum, we have large masses in India who do not have even basic electricity. The CleanTech/clean energy startups are placing themselves in the center by providing electrification solutions to the rural and remote populations in cleaner and greener ways. Right from harnessing solar energy to biomass and biofuels for electrification to developing electric mobility solutions, etc. clean energy startups are making great strides in the startup space and even greater social impacts.
Solar Labs provides an AI-powered software for solar system designing. The software helps in reducing the designing time by 90%, develop construction-ready blueprints, automatically find the optimal layouts for maximum possible energy generation and generates the financial estimates by remotely analyzing a prospective customer's rooftop.
Ecolibrium Energy enables commercial and industrial enterprises to become energy efficient, reducing their energy-related expenses and improving the productivity of their existing assets substantially through its flagship IoT-focused product – SmartSense. Its clientele includes big names like PepsiCo, CocaCola, Yamaha, Godrej Interio, Delhi Metro Corp, Mahindra and so on.
ZunRoof provides specialized and custom rooftop solar plans to private establishments in Indian cities. The solutions come equipped with IoT-powered remote monitoring frameworks that allow users to get continuous updates on solar energy creation. This clean energy venture has enabled several customers to reduce their electricity expenses by 100%. The company has over 1 lakh customers.
WaterTech
It is believed that the wars of the future will be for water. And rightly so, with climate change and prolonged droughts in several parts of the country, the groundwater levels are rapidly diminishing and leading to critical water scarcity across several parts of the country. And technology, it has been realized, can play a huge role in turning this around. Accordingly, Water Tech startups are providing access to clean drinking water, conserving this precious resource and helping people wade through the crisis.
Swajal, a WaterTech social impact venture, through its B2G and B2B models, designs, manufactures and assembles water ATMs that vend water at affordable prices. The proprietary system works with solar energy and has cloud-based monitoring capabilities built into it. Swajal currently has impacted over 5 lakh people across 17 Indian states and by encouraging these people to bring their own utensils/ bottles to fill water, has immensely reduced the use of single-use plastics and has democratized access to clean drinking water in public places. The social enterprise has already raised one round of funding and is planning to raise another round in the next 2 years and to impact 20 million people in this same timeframe.
WeGoT's IoT-based water management digital platform – VenAqua – enables clients (mainly households) to capture and understand their real-time water use patterns and thereby, aid them in conserving water overtime. The demand for water will reduce by 50%, according to the founders. The enterprise has helped save over 300 million liters of water in 20,000+ apartments since its inception in 2015. Smarter Homes and Simply Smart Technologies too offer similar products to help in the water conservation process.
AgriTech
India is an agrarian nation with agriculture at the center of India's social, economic and cultural foundation. A majority of our population is dependent on agriculture for their livelihoods. A strong agricultural sector ensures not just food security but socio-economic empowerment of the masses. However, it is no secret that the country is facing an agrarian crisis owing to droughts, monsoon-dependencies and primitive practices. Social tech startups have capitalized on the opportunities that this sector holds and have innovated a wide array of solutions to help mitigate the challenges faced by the farmers ranging from providing equipment at affordable prices, marketing solutions, etc. to crop protection solutions, crop analytics for improving profitability and so on. The AgriTech space has gotten the attention of global Tech giants who are pumping in several millions of investments into this space.
In the face of the agrarian crisis, DeHaat understood the need to provide sustainable business models to small farmers and create strong forward and backward linkages for agriculture. The result is an online platform that connects small farmers with micro-entrepreneurs supplying different farm inputs and offering services. Each micro-entrepreneur serves 600-800 small farmers in the 3-5 km radius. This startup supports 150 micro-entrepreneurs who serve over 50,000 farmers across 3 states, providing over 520 agricultural inputs. DeHaat also offers agricultural advisory and market linkage services to the farmers.
KrishiHub is a demand-driven and AI-powered supply chain that enables farmers to directly sell their vegetables to restaurants, hotels, canteens, hostels, etc., eliminating middlemen, reducing wastage of produce up to 25%, ensuring on-time delivery and cost-optimization and thereby, improving revenues for farmers. CroFarms and NinjaKart offer similar services.
Our Food is a tech-driven agri-business platform that is working towards decentralizing food processing by establishing Farmer Franchises at the farm gate to process farm produce in low-cost micro-processing units. The enterprise has empowered 95 farmer franchises across 5 states to reduce wastage and inefficiencies, eliminate middlemen and get the best price for their produce. The enterprise has raised over $3 million investments so far.
AgriBolo is a farmer engagement platform that is working to break the established agricultural trends and practices dictated by moneylenders and middlemen and help farmers overcome consistent crop failures and crippling debt through sustainable franchise and co-ownership models. The platform equips farmers to engage in value addition and links them to the marketplace as well as banks and financial institutions. The enterprise has engaged over 2.5 lakh farmers across 4 states.
The way forward
It is no doubt that the social tech startup space in India is growing and is garnering attention from around the globe. However, there are challenges, threats and weaknesses that social enterprises must address if they are to continue to thrive. The main challenge in scaling up and sustaining overtime is the inability of social tech startups to show rapid growth and impact to potential investors, thereby making it challenging to raise larger investments. One of the major threats and challenges is that social enterprises when faced with the question of profit-making vs social impact, tend to give in to pressure and dilute their vision to focus on profits. It is important that social tech startups learn from their successful counterparts on maintaining a balance between profitability and social impact in their business models and also, find the right mentors to help them grow from strength to strength.